Complete echo reports, zero clicks
FDA-cleared and CE mark, AI-structured reports processed in under 2 minutes, accuracy levels interchangeable with expert human sonographers, editable annotations of Doppler and 2D views from any vendor – it's all here.
Welcome to your future – on-premises, in the cloud or on mobile.
Heart disease has no boundaries – nor should you
Image acquisition guidance, auto-labelling of cardiac chambers and a powerful hardware partnership offer a complete mobile solution with AI-automated reporting for 2D, CW, PW and Tissue Doppler.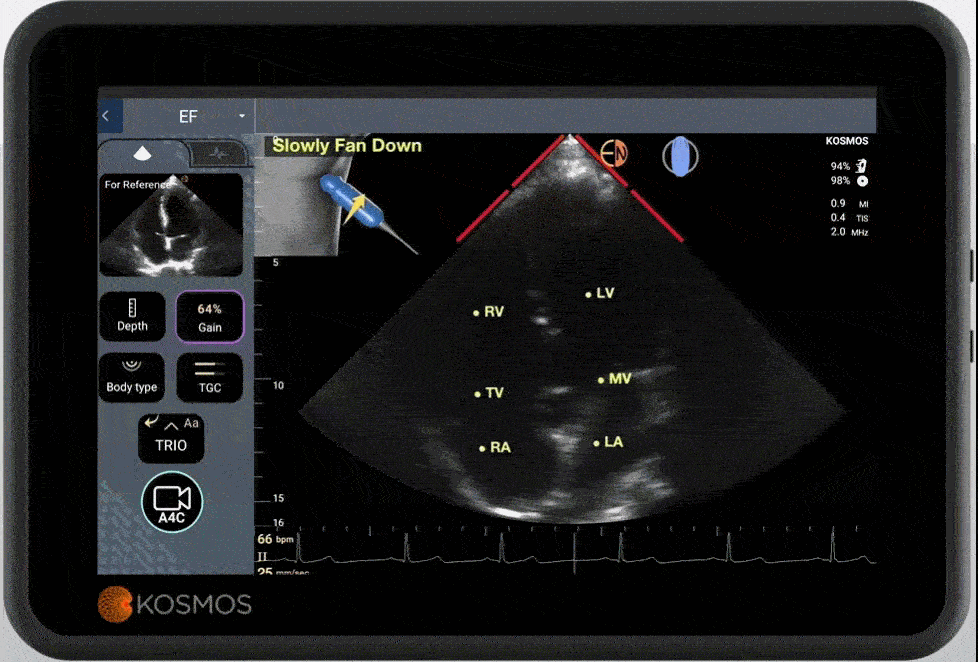 Now everyone can ultrasound! Us2 automates the fight against heart disease through AI. Our mission is to create affordable, easy-to-use tools that enable everyone full access to their heart health.