Heart Failure 2023 – visit Us2.ai together with Roche
Heart failure affects 64 million people worldwide and many cases remain undetected and/or untreated despite available evidence-based therapies. AI can help tackle this problem with 100% automated disease detection.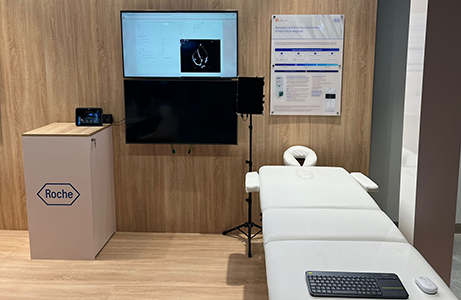 Join us in Prague at Heart Failure 2023 in the Roche booth for live demonstrations of AI automated echo for the detection of heart failure. Automation of possible disease detection for HFrEF, HFpEF and HFmrEF uses evidence-based criteria following established ASE/ESC guidelines.